✅ NEW - get your business listed and your information shared across social media.
The Punch can confirm that the Nigeria Football Federation officials have settled for Frenchman Paul Le Guen as the next Super Eagles coach.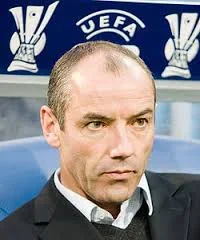 Football house had made a shortlist of three coaches on Friday: Le Guen, Salisu Yusuf and Tom Saintfiet but few days after have now chosen the Frenchman who will be introduced to the public on July 18.
But while the Eagles manager is being confirmed according to expectations, the position of assistant coach has taken a new turn as the federation could seek an alternative person to work in place of Yusuf who had worked as one of the assistants to Sunday Oliseh.
Punch learnt on Monday that the NFF members were already in search of a coach to work as the Nigerian assistant to Le Guen.
The official said, "As it is now the position of the deputy has been thrown open because Yusuf is still insisting that he would not work as an assistant to Le Guen. Those who worked on their entries picked the Frenchman and with the hope that Yusuf could learn a lot from him for the immediate future but he (Yusuf) appears to have some other ideas so the federation will now have to consider a new person altogether to replace Yusuf."