✅ NEW - car park, swimming pool, 24 hours light/security and more.
The Al-Qaeda in Syria has freed 16 Lebanese soldiers who were abducted in August 2014, in a swap deal, a Lebanese security source close to the negotiations said.
"The soldiers have been set free in a swap deal during which the Lebanese government handed over 13 prisoners, including five women, who have links with al-Nusra in return for the release of the 16 soldiers," the source said.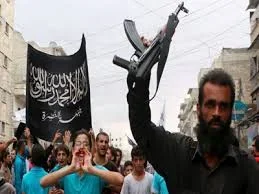 The soldiers were taken captive last year during fighting between militants from al-Qaeda affiliate al-Nusra Front and Islamic State in the eastern Lebanese town of Arsal, located on the border with Syria. The servicemen were released near the Lebanese-Syrian border.
A Qatari negotiator was involved in securing the swap deal-the Lebanese source said that nine soldiers believed to be held by Islamic State were not included in the exchange. Some 15 trucks loaded with food supplies entered the outskirts of Arsal, where al-Nusra has bases, as part of the agreement.