✅ NEW - get your business listed and your information shared across social media.
The Association of Nigerian Electricity Distributors (ANED) on Thursday said that it has appealed against the judgment of a Lagos Federal High Court annulling the 45 per cent electricity tariff hike.
The association also noted that it will pursue the case to any length to earn justice.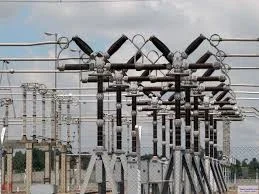 Mr Sunday Oduntan, the Executive Director of ANED, announced these decision in a telephone interview with the News Agency of Nigeria (NAN) in Lagos.
ANED is the association of the 11 Electricity Distribution Companies (DISCOs) operating in Nigeria.
NAN reports that on July 13, a Federal High Court in Lagos annulled the recent increase in electricity tariff announced by the Nigerian Electricity Regulatory Commission (NERC). Justice Mohammed Idris made the pronouncement while delivering judgment in a suit filed by a human rights lawyer, Mr Toluwani Adebiyi, challenging the increment.
The judge described NERC's action as being ultra vires, irrational, irregular and illegal. Oduntan said the association had appealed against the ruling and would pursue the judgment to the Supreme Court for justice to be done.
"We have appealed against the ruling and asked for a stay of execution now. I can assure you that as a legal luminary, we will not stop until we get justice.
"If the Appeal Court judgment is not favourable, we will pursue the case to the Supreme Court which is the highest court in the land, so there is no cause for alarm,'' he said.
Last edited: