✅ NEW - car park, swimming pool, 24 hours light/security and more.
Tension is brewing up at the federal ministry of Health following an alleged illegal demotion and promotion of staff without regard for Public Service Rules.
Leadership Newspaper quoted sources at the Ministry office in Abuja that some of the newly appointed CEOs have undertaken wholesale deployment, promotion and demotion of staff in their establishments in open violations of existing public service rules and disrespect to their parent ministry and the minister of Health.
A source alleged that the CEOs of both the National Health Insurance Scheme (NHIS) and the National Primary Health Care Development Agency (NPHCDA) have been removing duly appointed General Managers (in the case of the NHIS) and Directors in the case of the NPHCDA from headship of departments and replacing them with junior officers contrary to public service rules and tenure policy of the federal government as it relates to Directors and Permanent Secretaries.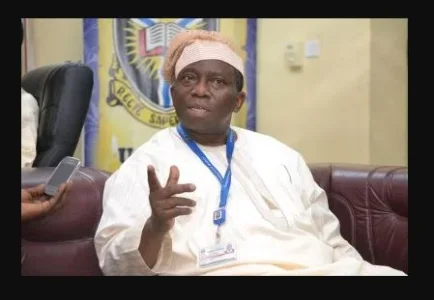 "The actions of these new chief executives have created institutional confusion and in-fighting within the Agencies.
"Staff morale is also reported to be low in both Agencies and the ministry because of apparent reluctance or helplessness of authorities to reprimand those involved in the unwholesome act, according to an investigation by the Paper.
Trade Unions organisations within the Agencies are poised for war over the apparent recklessness of the management of both the NPHCDA and the NHIS.
In a swift reaction, the head of Public Relations at NPHCDA, Saidu Salahu, dismissed the allegation, saying it is unfounded.
Source:
Leadership Newspaper