✅ NEW - car park, swimming pool, 24 hours light/security and more.
There will be no minister of power in the cabinet inaugurated by President Muhammadu Buhari on Wednesday, TheCable reports.
Although Louis Edozien, former executive director of Niger Delta Power Holding Company, was named as the permanent secretary of power on Tuesday, he may turn out to be the most senior officer in the ministry. A special adviser on power, who will co-ordinate the sector, is expected to be named by Buhari.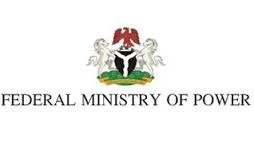 Also, TheCable was informed that because of the conclusion of the privatisation of the power entities, there is no need to have a ministry of power any longer. "After the generating and distribution companies have all been privatised, the only company left is the Transmission Company of Nigeria (TCN)," according to a presidency source.
"What the government will do now is the regulation of the market. All the agencies to do that are in place. The National Electricity Regulatory Commission will play in key role in that. You also have the Nigeria Electricity Management Services Authority (NEMSA)." The power sector reform embarked upon by former President Olusegun Obasanjo in 2005 led to the unbundling of PHCN into 18 successor companies: six generation companies and 11 distribution companies. The privatisation was concluded by President Goodluck Jonathan in 2013. TCN is managed under contract by Manitoba, a Canadian company.
Source:
Cable