Former national security adviser, Sambo Dasuki received an extra-budgetary allocation of $2.1 billion from the Nigerian National Petroleum Corporation (NNPC) within nine months after approvals by former President Goodluck Jonathan, TheCable exclusively report.
Dasuki is currently being investigated by the federal government over the billions of dollars released for the procurement of arms for counter-terrorism operations under Jonathan.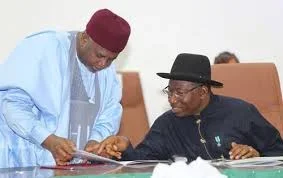 Documents revealed by source showed the breakdown of NNPC's disbursements to the office of the NSA as follows: $1 billion on March 27, 2014; $200 million on April 9, 2014; $600 million on May 5, 2014; and, same day, $200 million following a request for $250 million. The documents also showed that on January 12, 2015, he got $100 million, bringing the total amount his office received from the NNPC to $2.1 billion within the nine months.
All these were outside the statutory budgetary allocations to security during the same period, in addition to another $1 billion loan secured by the Jonathan administration to fight Boko Haram. President Muhammadu Buhari recently ordered the arrest of Dasuki for awarding "fictitious contracts" in excess of N300 billion while he was NSA.
Source