✅ NEW - get your business listed and your information shared across social media.
Bola Tinubu, National Leader of the All Progressives Congress, APC has accused Senate President, Bukola Saraki and Kaduna State governor, Nasir El-Rufai of blocking him from becoming President Muhammadu Buhari's running mate in the 2015 Presidential election.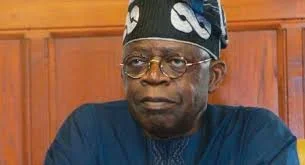 Tinubu made the claim in a book titled 'Against the Run of Play,' written by the Chairman, Editorial Board of ThisDay, Olusegun Adeniyi.
He said, "What they (Saraki and others from the PDP) did behind my back was wrong. We always do things as a group. By the time they joined, we were already too far ahead in our processes but we accommodated them.
"We agreed to take their state structures and subsume them into the part and they all had their opportunity to nominate the candidates of their choices for different political offices.
"But they went behind to instigate Buhari and some other people in the party against me on the pretext of religion. That was not right. They were canvassing arguments that the Christians in the North would not vote for a Muslim-Muslim ticket.
"Nasir el-Rufai was also selling the same argument within the CPC (the defunct Congress for Progressive Change) because at that point, he still wanted to have Pastor Bakare brought in as Buhari's running mate."
"I backed down because I did not want to be depicted as causing a problem. I backed away from the position in order to offer Buhari a name I once raised with him in 2011: that of Professor Yemi Osibanjo," he added.