A former presidential candidate of Citizens Popular Party, CPP, Chief Maxi Okwu, has said that the "change promised Nigerians by the All Progressives Congress, APC, had been aborted.
The elder statesman also predicted that neither the APC nor the Peoples Democratic Party, PDP, would win the 2019 presidential election, pointing out that both parties were now experiencing debilitating crises that will lead to their final collapse.
"I predict that APC will break up at its first national convention. This is why they are delaying it. The ACN wing will pull away, if they have their first national convention today", he said.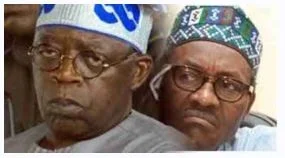 The former factional national chairman of the All Progressive Grand Alliance, APGA, made this remark while addressing newsmen in Enugu yesterday.
The parties are not bonded up till now and there are sharp divisions among them. The CPC where Buhari came from is having advantage over the others with slight concessions made for Bola Tinubu for his roles in bringing Buhari to power. This is judging from federal appointments so far.
PLACE YOUR ADVERT HERE
Connect with Politics News Readers!
[2321]