A video has surfaced online where Trevor Mallard, speaker of New Zealand's parliament, is seen feeding a colleague's baby while presiding over a debate during plenary.
In the now viral video, Mallard assumed the role of babysitter while presiding over the house.
The speaker had taken to his Twitter page on Wednesday to share images of him feeding and cradling MP Tamati Coffey's newborn son while on duties.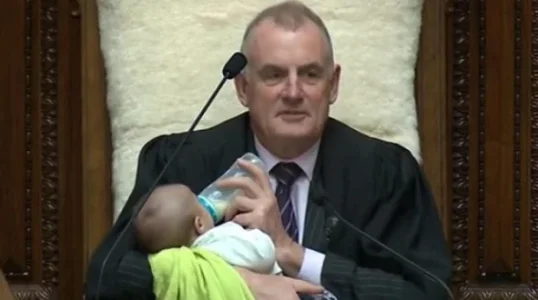 [569]