✅ NEW - car park, swimming pool, 24 hours light/security and more.
Two passengers were seen fighting Over who to seat at the front seat of a bus at a Lagos loading spot.
It was embarrassing. The driver and others around later drag both of them out of his bus for constituting nuisance. Sigh!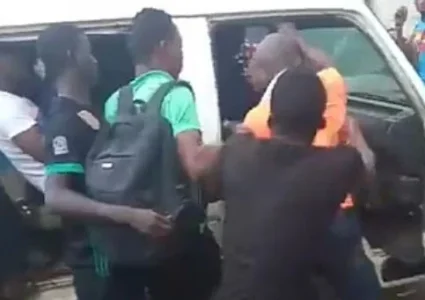 Read more via OluFamous.Com –
https://ift.tt/2xuNX5e
Get More
Nigeria Metro News
Last edited by a moderator: