Suicide bombers, Friday, detonated explosives at the students' hostel of the University of Maiduguri, killing themselves.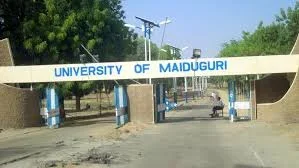 The Public Relations Officer of the Borno Police Command, ASP Victor Isuzu, confirmed the incident.
Isuzu said:
- they were repelled by security operatives at the University and that one of out of the three terrorist was gunned down by security operatives while trying to flee the scene of the attack.
- The students are on vacation
- Only the suicide bombers were killed but they caused damage to the building an eye witness said.
[2932]