✅ NEW - get your business listed and your information shared across social media.
Donald Trump has won presidential primaries in all five US states that voted on Tuesday.
Mr Trump called himself the Republican "presumptive nominee" after victories in Connecticut, Delaware, Maryland, Pennsylvania and Rhode Island.
The results bring him closer to the number of delegates he needs before the party's national convention in July.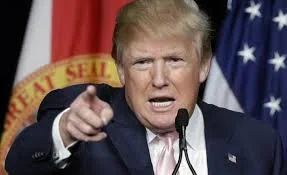 Hillary Clinton triumphed in four out of five while the Vermont senator won in Rhode Island and vowed to fight to the end of the primaries process.
Speaking at the Philadelphia Convention Center after securing the four other states, Mrs Clinton said her campaign was setting "bold, progressive goals" to improve lives in the US.
"We believe in the goodness of our people and the greatness of our nation," she said.
Source: BBC