Shortly after the US elections, the whole world seem to have lost respect for the leadership of the world's most powerful country. According to 2017 U.S. News Best Countries Rankings, more than 70 percent of survey respondents lost respect for U.S. leadership as a result of the toxic nature of the U.S. election.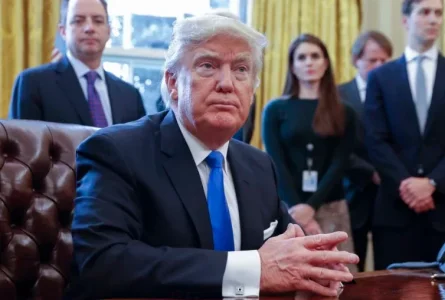 That sentiment, combined with global distaste for Donald Trump, played a role in the U.S. falling from the No. 4 Best Country to No. 7.
If the election had been global, about 60 percent of people would have backed Hillary Clinton, according to survey of more than 21,000 people from 36 countries in all regions of the world. Support for Donald Trump was lowest in Mexico, where only 4.6 percent of people supported Trump, and South Korea, where only 8.6 percent of people backed the president. His approval ratings were also low in European countries like France, Germany, Norway and Denmark.
The shifting global opinions of the U.S. is no surprise to foreign policy experts.
The U.S. election may have had many ramifications for the U.S. brand. Aside from the overall ranking, the U.S. fell among the Best Countries for Adventure, Open for Business and Citizenship, where its scores decreased the most. The country's performance also dropped in the Best Countries for Education, the Most Transparent Countries and the Best Countries to Headquarter a Corporation.
Despite these slippages, the U.S. continues to be seen as the world's most powerful country: an economically and politically consequential nation with strong international alliances and strong military alliances. The U.S. also once again tops the list of Most Influential Countries.
---
Yahoo News