✅ NEW - get your business listed and your information shared across social media.
The United States Government has denied playing any role in the defeat of Goodluck Jonathan in the 2015 election.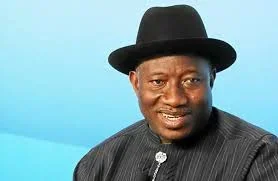 The US government issued the denial in response to allegations by Jonathan that his electoral defeat in the 2015 election was partly caused by former US President Barack Obama and his officials; PUNCH reports.
READ:
America, France Made Buhari President of Nigeria - Jonathan
"The US advocated a free, fair and transparent election. The election outcome was an expression of the will of the Nigerian people," the US embassy spokesman, Russel Brooks, said on Wednesday.