Veteran Nollywood actress, Victoria Inyama wants unmarried young girls who date married men to prepare for karma.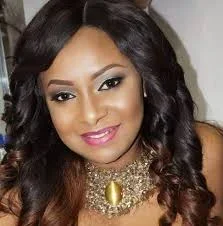 Dishing out advice on Instagram, Inyama wrote, "I just want to think aloud. They say what goes around comes around. My target are d younger girls yea. At this your young correct age, You gat everything on d freshness side going for U, And You dating A married man, cool, clap for yourself in @nedu_wazobiafm voice.
''Forward slash many years later, You get married to d love of your life, Prince Charming. A good man, D hubby of lyfe. Only problem is! He's also taking care of another babe or babes like d one that took care of U. Now u vexing, fighting & in a Rage. Why?????? U forget so soon. Have u forgotten how u insulted d wife. How u flaunted d love loot???You even allowed baby to form! He even married U. Now he wants to marry No 3 and u don enter church. Plssssssss. 1st is to look for all d madams that have cried cause of U and apologise for d hurt and pain u caused them. Then make peace with Karma. If you no been do, men will still be men but God won't allow U to be over thrown. But if u been do then my dear chill and don't kill another woman's son. So, AV broken it down.
''Ma young beautiful chics, pls mind how it all happens now cause like a boomerang, it all comes back around so mind how u throw and flex. Study hard. Work hard. Pray hard. Don't compare your progress to anyone's. Don't let your family cause u to do them things cause if it all turns bad, it's your mom and siblings that will abuse u pass. Just saying. Have a blessed day. Be wise #live#love#learn
[3086]