He's never been shy of removing his shirt in front of the cameras and asserting his masculinity to the electorate.
In his latest publicity stunt, Vladimir Putin braved icy waters to take a dip in Lake Seliger, north of Moscow, during the celebration of Epiphany.
He was seen taking the plunge to commemorate the Baptism of Jesus which is celebrated with a feast by members of the Russian Orthodox Church.
In his latest publicity stunt, Vladimir Putin braved icy waters to take a dip in Lake Seliger during the celebration of Epiphany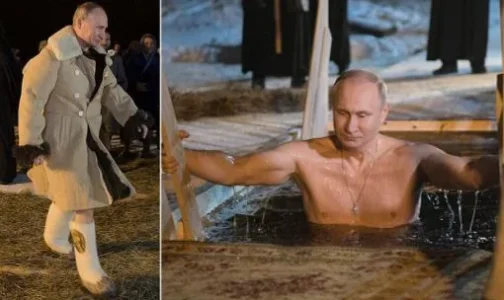 via News | Mail Online –
http://ift.tt/2FRK78W
Get more
World News
Last edited by a moderator:
[301]