Nasarawa State is the Home of Solid Minerals haven of Nigeria, the state is also blessed with honourable and illustrious sons and daughters. Among them but standing tall on a pedestal is Honourable Ahmed Wadada Aliyu, Barajin Keffi.
From the year 2003 when he heeded the calls of his people in Keffi, Karu and Kokona Federal Constituency to represent them at the Federal House of Representatives, his giant strides in delivering unmatched dividends of representation to his people have been commendable locally and across the country.
His exploits in his constituency span across social, economic empowerment, health, security and even sports development, especially Polo, a sport that has earned him national and international accolades. However, understanding his background will give a well-rounded idea of whom Hon. Wadada really is and his future plans for his state and people.
His Humble Background
Honourable Ahmed Wadada Aliyu hails from Keffi, Keffi Local Government Area of Nasarawa State, Nigeria. Hon. Wadada was born to the family of Alhaji Danyaya Aliyu on the 15th of October, 1964.
Wadada is a proud family man, he is married to Hajiyam Maryam and Hajiya Zainab Ahmed and they are blessed with 5 children and a son respectively.
His intellectual and business leaning is a testament to his strong educational foundation which has been his bedrock. He started his educational pursuit at Abdu Zanga Primary School Keffi in 1972 where obtained his First School Leaving Certificate in 1978. He completed his secondary education at the prestigious Government Secondary School Miango, Jos Plateau state where he earned his West African School Certificate (WASC) in 1983.
To further strengthen his academic standing, in 1984, Wadada proceeded to Preliminary Studies (SPS) Keffi. He went ahead to the Federal Polytecnic Nasarawa where he obtained his National Diploma in Business Administration in 1987. In 1993, Honourable Wadada finalised his Higher National Diploma (HND) at the same institution.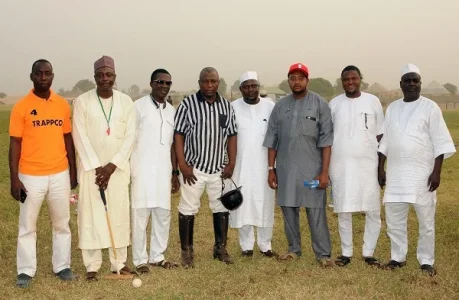 His leadership abilities and selfless attitudes permeated his entire academic history. While at Abdu Zanga Primary School, he was the class monitor from 1972-1977. At the same school, he was appointed as the Senior Prefect from 1977-1978. The same scenario transpired at the Government Secondary School Miango, Jos Plateau state where he was appointed as the Social Prefect from 1982 to 1983. He was very resourceful in his community. He was elected twice as the Director of Socials by the Keffi Students Association (KESA) from 1981-1983. To begin his journey for social development, he founded Association for Better Keffi (ABK) in 1991.
As an astute professional, Honourable Ahmed Wadada Aliyu started his career with the Unite Bank for Africa as a Senior Clerk from 1988 to 1991. He later worked with the Benue Cement Company Gboko for his National Youth Service as a Procurement Officer from 1993 to 1994. He joined Kana Tobacco Distribution Company as a Distribution Manager from1996 to 1997. Before he ventured into partisan politics, he worked with Vision Group from 1997 to 2002.
Landmark Political and Leadership Achievements
In 2003, Honourable Wadada was elected to represent the good people of Keffi, Karu and Kokona Federal Constituency. Within his eight years at the Federal House of Representative (2003 to 2011). He sponsored and moved several bills and motions in the green chamber.
1. ( HB.90) Tobacco Control Bill, 2004 Bill consolidation with ( HB.74)
2. Federal Capital Territory Development Agency Bill 2005 ( HB.200)
3. ( HB.201) Chartered Institute of Capital Market Registration Bill, 2005
4. ( HB.247) Investments and Securities Tribunal Bill, 2006
5. Investment and Securities 2006 ( HB.273)
6. Motion on Investigation of Afri-Bank Public Offer-2006
7. Motion on NNPC/Daewoo Crude Lifting Joint Venture-2007
8. Motion on Sale of African Petroleum (AP) Plc by NNPC-2007
9. Motion on Wanton Killings, Destruction of Public Properties and Illegal Arrests of some Indigenes of Garaku in Kokona LG of his constituency by the Police and urged the Federal Ministry of Works to Provide Speed Bumps across Garaku Town to forestall further occurrence of death on the road ( HB.632009)
10. FCT Satellite Towns Development Commission Bill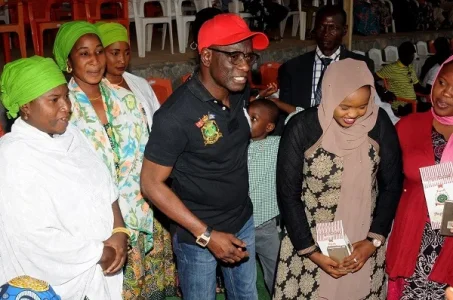 Contributions to Social Welfare and Development
As a man who has a genuine concern for his people, Wadada has contributed to the socio-economic welfare of the people of Keffi, Karu and Kokona Federal Constituency. In the area of healthcare assistance, he believes in the mantra that 'health is wealth'.
To practice what he preaches, he contributed towards assisting poor and indigent people across Keffi, Karu and Kokona Local Government Areas. He footed medical bills of patients across the various LGAs to the tune of N4.6 million. These gestures were also supported by the medical provision maintenance and construction infrastructure and equipment for wards, clinics and hospitals across the constituency.
Water is a basic necessity of life. Without it, life on earth will be difficult and practically impossible. For many constituents of Keffi, Karu and Kokona Federal Constituency access to potable drinking was an elusive luxury.
To arrest this dehumanising condition, Wadada took practical steps such as planning, developing and construction of water production and delivery facilities across Dutse, Keffi, Agwan Kaura, Tudun Wada, Kofar Kokona, Kofar Mada, Sabon PegiGangaran Tudu, Angwan Tiv in Keffi, Angwan Waje/Tudun Wada in Keffi, Tudun Amama, Jigwada and Kaibo Mada. Within his time in office Wadada expended over N5 million on various water projects that were of great use and importance to his people.
For many years, the people of Keffi, Karu and Kokona Local Government Areas had suffered untold hardships on dilapidated roads that badly affect their socio-economic activities and daily lives.
Within his eight years in office, Honourable Wadada invested over N50 million towards the repair, development, construction and expansion of old and new roads, bridges, culverts, drainages and gutters across his constituency. Various communities across Keffi, Karu and Kokona LGAs benefitted from these various projects, they include: Angwan Yarbawa in Keffi, Tudun Kofa in Keffi, Kurmin Daudu and Angwan Eggon in Keffi, Makeran Baki in Keffi, Angwan Toni-Nike Road.
His support for road infrastructure transcended the usual. There are various cases of natural disasters that wrecked the livelihoods and property of his people during his time in office. At various occasions, Wadada donated more N6 million towards compensating victims and repairing property destroyed by various incidence.
As an intellectual being, Honourable Wadada is a fervent believer in quality education and human capacity development. To formalise his commitment towards the mental development of his people, he founded the Wadada Education Foundation, a platform that nurtures and supports youths and residents of his constituency with the goal to access quality education.
His contribution towards educational projects saw a total commitment of over N50 million across Keffi, Karu and Kokona LGAs. This includes the construction of classrooms across various communities in the constituency, supply of over 4,000 exercise books, pencils donated to schools and colleges in Karu LGA, construction of two blocks of classrooms and head master's office at Yelwa Bassa Village in Kokona LGA. Two classroom blocks and headmaster office was also constructed to Mararaba in Karu LGA.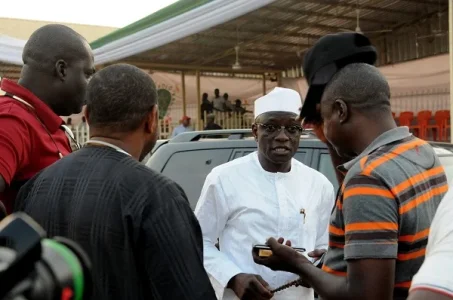 During the time he represented his people at the Federal House of Representatives, Honourable Wadada pushed for various youth and capacity development projects because he believes the youths are not just the leaders of tomorrow but the catalyst for socio-economic development.
His contribution overlays the economic and business activities youths of the constituency engage in. This includes but not limited to financial supports to Cow Marketers Association, distribution of over 50 sewing machines to women in Keffi, distribution of motorcycles, buses, tricycles and other business enablers to the youths and women in the constituency.
Honourable Wadada also believes that youth development is incomplete without sports and recreational activities that can creatively engage them. Part of his contribution to this is the creation of Honourable Wadada Football Competition that rewards talent, passion and discipline in youths.
As part of his contribution to sports development, Honourable Wadada has over time hosted the International Polo Tournament at his Keffi Polo Ranch. Located off the ever busy Abuja-Keffi Highway, the ranch comes with its own natural and inviting appeal that endears local and international lovers of the game to the ranch.
As a man who wants to do more to serve his people, Honourable Ahmed Wadada Aliyu is poised to take higher responsibilities that may come his way. With the high level of confidence his people have in him, his plans for the future can only be brighter
Last edited by a moderator: