The Lagos State Government has defended the N225bn it raised through the bond market, saying it is to meet the infrastructural needs of the state.
The Commissioner for Finance, Dr. Mustapha Akinkunmi, made the statement on Tuesday, at a meeting of government officials with stakeholders on the combined bonds the state took from the capital market.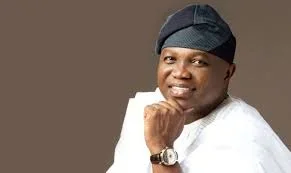 He said the funds raised from the past series of bonds had been utilised for critical infrastructural projects, some of which had already been completed and others at different stages of completion.
The bonds were issued in three tranches of N57.5bn, N80bn and N87.5bn.
The commissioner said, "Some of the projects implemented with the bonds are the Jetty and Terminal Building at Badore and Osborne; Maternal and Child Centres at Epe and Badagry, the construction of Lagos HOMs, renovation of schools, rehabilitation and provision of some arterial and inner roads.
[916]