The Vice Chancellor of the University of Ibadan, Professor Folorunsho Adewole, a ministerial nominee on Tuesday, said that Nigeria loses about 800,000 children to preventable diseases yearly.
Adewole, who is one of the minister nominees, made this known during his screening at the National Assembly on Tuesday.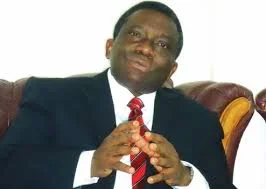 The nominee, who described health indicators in Nigeria as worrisome, also said that more than 40,000 women died during pregnancy and delivery yearly.
He expressed worry that Nigeria was one of the countries with the largest number of newborns with HIV.
"A foremost reproductive health expert once asked why we treat our women and children as disposables," he said.
He said if confirmed as a minister, he would be committed to preventing maternal and infant mortality as well as HIV/AIDS and cancer.
[750]