Maple Wood with 3 drawers and 2 doors
Jose Mourinho, Manchester United Coach has reacted to his team's draw in their game against Swansea.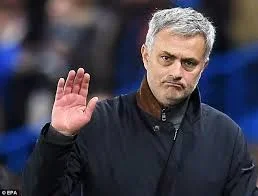 Speaking after the game Mourinho said, "We lost players and we lost two points. It isn't that we looked tired, we are tired."
"I think Luke Shaw just have a big injury because if you leave the pitch after 10 minutes it must be an important injury."
On Jones and Smalling, Mourinho said, "I prefer not to speak, I'd like to focus on the brave guy Mata who did his best to come back. I'm grateful."
"At the moment, we can walk from the bed to the toilet and break a leg."