✅ NEW - get your business listed and your information shared across social media.
President Muhammadu Buhari on Friday after Juma'at service asked about the whereabouts of his official Photographer, Bayo Omoboriwo.
Bashir Ahmed stated this on Twitter on Saturday.
He said the Official Photographer
Bayo Omoboriowo
has NOT been sacked.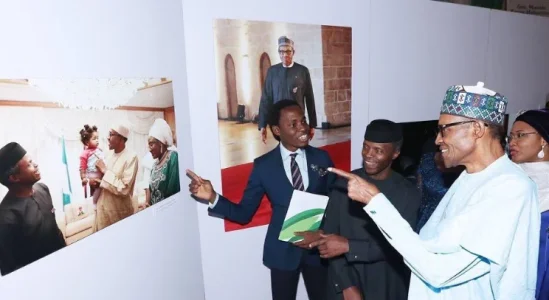 "It gives an idea how a caring and observant leader President Buhari is. He always asks about his aides when he observes they're absent.
"To his aides, President Buhari is like a father, a caring and observant one. He always notices when one is not in the House."