Over five billion Naira worth of expired tyres have been impounded by the Standard Organisation of Nigeria (SON).
According to the Director General of the SON, Mr Anthony Aboloma, the seizure, followed a tip-off from a whistle-blower.
The suspects believed to have imported the tyres have been handed over to the police for further investigation.
The Standard Organisation of Nigeria (SON) has confiscated N5 billion worth of substandard tyres allegedly imported by two Chinese nationals and their collaborators.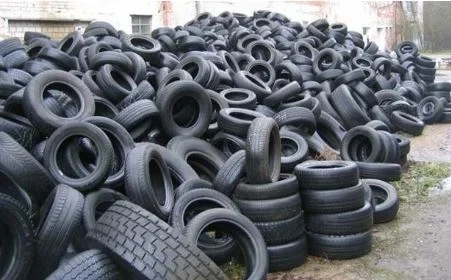 During a tour led by the SON Director General, Osita Aboloma, to Satellite Town, Lagos yesterday, about two million imported tyres were seen in a warehouse situated beside the popular Navy Town in the area.
According to Aboloma, the Chinese importers were busted through inter-agency collaboration and intelligence received from "well meaning Nigerians".
"We acted on the intelligence we received from well meaning Nigerians. This was achieved as a result of inter-agency collaboration. The glory is not for SON alone. You can see volume of tyres brought in and you can imagine the implication for our society if these tyres are let into the market," he said.
The SON DG said the sub-standard tyres which were shipped into the country from China, were post-dated to make them appear road worthy.
PLACE YOUR ADVERT HERE
Connect with Business News Readers!
[3399]