President Buhari, on Monday, officially announced that he will run again for 2019 election. That was not surprising. Anyone conversant with Nigeria's political terrain will have seen the signs long ago. But what is interesting is the reason he gave for seeking a second term in office. Like others before him, he said he was only responding to the clamour by Nigerians for him to contest again in 2019.
"People have been asking me to declare for re-election and some have been asking me when I am going to declare. I want to give the NEC the honour to be the first to hear it. I have decided to contest the 2019 elections," Buhari told a closed door meeting of his party's National Executive Council at the party's secretariat in Abuja.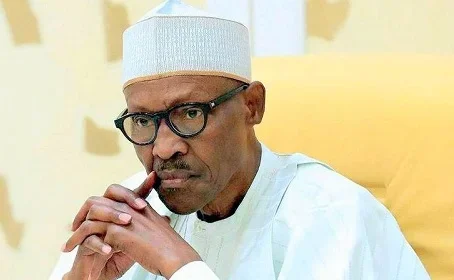 Read more via BusinessDay : News you can trust –
https://ift.tt/2IMZtfG
--
Get More
Nigeria Political News
PLACE YOUR ADVERT HERE
Connect with Politics News Readers!
Last edited by a moderator:
[817]