Nigeria football legend, Jay-Jay Okocha, hopes Iheanacho will get the chance to establish himself as a regular start in the Premier League if he leaves Manchester City.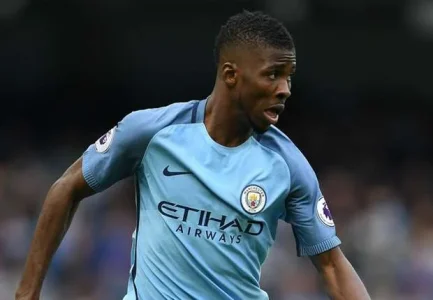 Leicester are confident of completing the signing of Iheanacho, having agreed a £25m deal with Man City for the Nigeria international.
Issues between Iheanacho's former and current representatives appear to be the only stumbling blocks holding up the move, with reports in Ghana of a legal tussle over the striker's image rights.
However, it is understood all parties are keen to get Iheanacho's move to Leicester sorted once this is resolved.
"He has come of that age when he needs regular first-team games," said former Bolton star Okocha, widely regarded as one of the best Nigerian players of all time.
"It will be a better decision for him to go somewhere where he can play week in, week out. I think it's a great decision for him to move out of Manchester City this season.
"You never know (if he can be a 20-goal striker) until he starts playing regularly," Okocha told ESPN. "That's every player's dream, to be a starter. Hopefully, he will be able to show he has what it takes to be a starter in any team."
[1467]