✅ NEW - car park, swimming pool, 24 hours light/security and more.
Nigerian bonds are proving hugely popular among investors despite the country's economy shrinking by 1.5% in 2016, its first annual contraction in 25 years.
Despite Boko Haram jihadists in the north-east and by unrelated militants' attacks on oil facilities in the Niger delta, investors don't seem to mind.
In February, Nigeria issued a 15-year, $1bn eurobond—a bond in a currency other than that of the country issuing it—
and was eight times oversubscribed.
A second issuance of $500 million eurobond was
approved
by the Nigerian Senate on today, March 22, 2017. It will probably be met with similar enthusiasm.
What makes investing in Nigeria so attractive?
Economist UK explains
:
1. Nigeria is benefiting from pent-up demand for African sovereign debt. Emerging markets started last year on a very bad footing: depressed currencies, looming interest-rate increases and uncertainty over British and American votes put investors off risky trades. African sovereign bonds suffered more than most.
2. Yields—which move inversely to prices—peaked in February. They dropped gradually throughout the year, but too slowly for many nations to borrow at affordable rates: only three sub-Saharan governments—South Africa, Mozambique and Ghana—sold dollar-denominated debt in 2016. Yet with interest rates in the developed world still low, asset managers remain hungry for returns.
3. Credit funds focused on emerging markets received nearly $10bn in the first two months of this year, almost double the amount pulled out of them in the same period last year, according to EPFR Global, a research firm.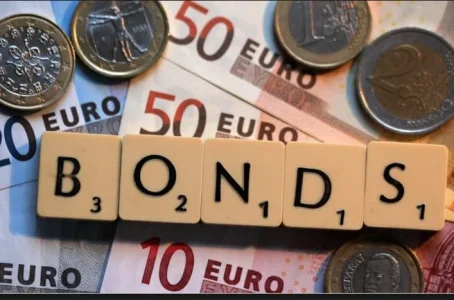 4. In early February, the country's finance, budget and central-bank chiefs toured the world's financial capitals to provide an update on their agenda for reform.
5. Investors are cheered by Nigerian efforts to reduce opportunities for sleaze, such as the introduction of biometric records in the civil service and the merger of multiple treasury accounts into a single kitty, which Nigeria started attempting to implement in late 2015. They also liked measures to end wasteful fuel subsidies, improve tax collection and increase VAT. Such pledges make it more likely that the World Bank and the African Development Bank will agree to lend Nigeria a combined $3.5bn to support its 2017 budget.
External Factors:
Further rises in American interest rates, following last week's increase, would strengthen the dollar and make debt repayment more expensive.
Related:
Nigerian Senate Approves Buhari's Request Of $500m Eurobond