✅ NEW - car park, swimming pool, 24 hours light/security and more.
The Federal Government has blamed the collapse of the power supply on liquidity problem and vandalism of pipelines.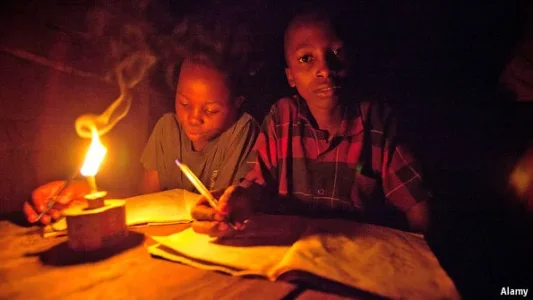 The Minister of Power, Works and Housing, Babatunde Fashola, said this on Wednesday while briefing State House correspondents on the outcome of the Federal Executive Council meeting presided over by Acting President Yemi Osinbajo.
The minister disclosed gas suppliers had not been fully paid; the situation, he noted, was causing "back and forth" between Distribution Companies and Generation Companies.
He said he had been meeting with gas suppliers to see how some of the debts could be paid off, while the government fixed other problems.
"As I continue to say, it is not technical, but financial, vandalism of pipelines. It is not technical, people are destroying, they are hungry," Fashola stated.
He said apart from the sabotage in the Western axis of the Niger Delta region, the Escravos Lagos pipeline and the Forcados export terminal had been out of operation.
"If you can't produce oil, you cannot take the gas. The gas is the fuel that the power plants need. You've seen what we've been doing in increasing the capacity in firing transmission, but if we don't have fuel to fire the plants, that is the reason. What then happens on the grid is that once it goes below 3,000 MW, it becomes unstable.
"It's like in your house when you've surges and your circuit breakers trip to protect the system. So, once it falls below a certain threshold, you then have those trip offs that are in a sense almost necessary to protect the entire system. So, what then happens is start-ups, we do black starts from various power plants," he said.
He said efforts were towards repairing the plants affected by last week's fire outbreak at Afam and Kainji.
"As at yesterday (Tuesday), we were back to 2,900MW. So, we're building up back again and very soon, you'll see some stability. These are setbacks on the road to incremental power, but we'll overcome them," he stated.