✅ NEW - get your business listed and your information shared across social media.
Almost 2 months since return of Nigeria's President, Muhammadu Buhari from medical leave in Britain, Chief Bisi Akande, the founding National Chairman of the All Progressives Congress, (APC), and one of those who 'rushed' to see the president in UK has appealed to Nigerians to pray for President Muhammadu Buhari.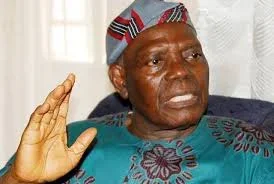 Part of the statement issued by Akande read, "The health of the leader is intricately intertwined with the health of the nation. It is more so in a delicately fragile union of nations called Nigeria. I did not see President Buhari at the wedding of his grandson in Kaduna last Saturday. I was sad and I wept.
"When last we met at the wedding of his daughter in Abuja last December, I complained to him that I was not happy about his stressful looks. His reply connoted some allusions to circumstances where an honest man fighting corruption is surrounded mostly by unpatriotic greedy ruling class. He felt painfully frustrated.
"He assured me he would soon be going on vacation. I then knew that corruption has effectively been fighting back. And I prayed for Nigeria. That was why Asiwaju Bola Tinubu and I rushed to meet him in London in February this year when he was sick and could not return as scheduled from his vacation. The rest is history but we must appreciate that his poor health is already taking its toll on the health of Nigeria as a polity.
"There are two challenges facing the country today. The first and the most critical is the health of the president which, unfortunately, is a development beyond his control and for which we did not prepare. The second is the disorder and lack of cohesion between the National Assembly and the presidency. "These are two great red-flag dangers that have the potential of plunging the country into unprecedented chaos and of destabilising the gains of democracy since 1999.''