✅ NEW - car park, swimming pool, 24 hours light/security and more.
In an interesting turn of events yesterday, visitors to Linda Ikeji's blog (www.lindaikeji.blogspot.com) suddenly discovered that their beloved entertainment/gossip hotspot was offline. It turned out that Google had taken the complaints of plagiarism quite serious and had deleted Linda Ikeji's blog.
As expected, this caused a social media wildfire, with opinions flying recklessly, as some people felt it was a witch hunt, and that 'enemies of progress' had connived to rob the popular blogger of her enterprise. Others, still, believed it was just and deserved and there were others who believed this was but a temporary setback for Linda Ikeji, as she is expected to relaunch with something bigger, better and perhaps more ethical in the content jurisdiction.
Meanwhile, on Nairaland, someone asked why Google was victimizing the poor blogger and if Google had the guts to shut down websites like Yahoo! or Wikipedia
Today, we read that Google's Manager for Communications and Public Affairs, Anglo-Phone West Africa, Taiwo Kolade-Ogunlade, during a chat with the #Punch newspaper, gave reasons for the blog's shutdown.
It reads:
"To respect the rights of copyright holders, Google clearly spells out how users of its products and services can get permission to use someone else's intellectual property such as text, songs, images and footages. Google is no respecter of anybody when it comes to the issues of copyright infringement.
"Google as an organisation takes issues of copyright seriously and belongs to a group of digital companies that respect copyrights."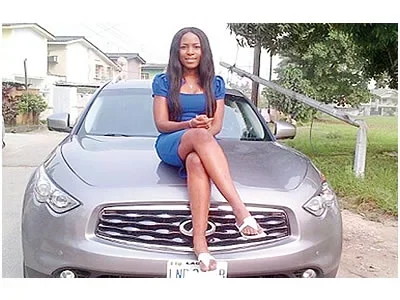 Last edited by a moderator: