The Operations Manager of Abuja-Kaduna Train Service, Mr. Victor Adamu has explained why the federal government increased the fare for railway transportation between Abuja and Kaduna by 57 percent.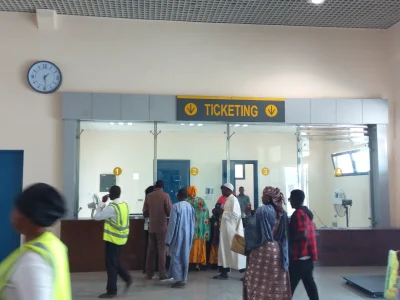 The Nigerian Railway Cooperation, NRC, Monday announced the fare increment which it said takes immediate effect.
But in a telephone chat with Daily Post, Adamu said the rise in pump price of petrol, and the need to maintain and improve services of the railway stations necessitated the increase in train fare.
He said the new prices of train fare on the Abuja – Kaduna line was approved by the Minister of Transport, Rotimi Amaechi, last year but implementation commenced this week.
He said: "We increased the fare because of the pump price of petrol and the need to improve our services.
"The old prices of train fare from Abuja to Kaduna were fixed and approved long before we commenced operations on the 26th of July last year. At that time, the pump price of Premium Motor Spirit, PMS, was N85. But with the liberalization of the pump price last year, a litre of fuel now stands at N145. So we had to adjust to that reality.
"In that vein, the Minister of Transport, Rotimi Amaechi, had to approve the new prices of train fare last year to enable us maintain our operations and improve our services. However, we waited till this week to commence implementation."
It would be recalled that before the new fare regime, the economy passengers were expected to pay N600 against the N1,050 they now pay, while the VIP passengers now pay N1,500 against the initial N900.
PLACE YOUR ADVERT HERE
Connect with people interested in education, social, crime and health News!
[970]