✅ NEW - get your business listed and your information shared across social media.
A militant group, the Niger Delta Greenland Justice Mandate, on Monday said it would not join in the ceasefire declared by other militant groups in the Niger Delta owing to the alleged insincerity of the President Muhammadu Buhari-led Federal Government.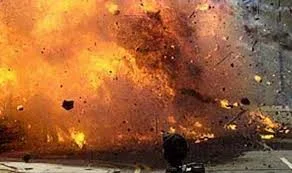 The militant group also alleged that the current Federal Government was too corrupt to be trusted, threatening that attacks on oil facilities would continue until the government and oil firms operating in the region turn from their 'oppressive tendencies' against the people.
The spokesman for the militant group, Aldo Agbalaja, in a statement issued on Monday asked the multinational oil companies and the military "to watch out for the next big statement. It shall shake your imaginations."
The Niger Delta Greenland Justice mandate further threatened to launch what it termed 'Operation Hammurabi Code', adding, "Until we see a sincere and genuine step towards a just and equitable mending of the injustices of all the years past done to our people, this war shall persist and we can guarantee that they cannot win this one, even if they get all the world's arsenal assembled behind them.
"Operation Crocodile Tears is the mildest of what the world should expect from us, by the time we initiate the phase II and get started with 'Operation Hammurabi Code' only God knows what will then become of these plains called Nigeria."