The National Industrial Court presided over by its President, Justice Babatunde Adejumo has restrained the Nigeria Labour Congress (NLC) from going on its planned strike on Wednesday, pending the hearing and determination of a suit brought before it by the Attorney General of the Federation (AGF).
No counsel represented the Nigeria Labour Congress.
Meanwhile, discussions between the federal government and labour unions as part of efforts to avert the planned strike by Nigeria Labour Congress to resist an increase in the price of petrol are continuing on Tuesday.
The meeting was rescheduled after both parties could not reach an agreement in an earlier meeting on Monday.
Fuel Price Hike: Court Restrains NLC From Going On Nationwide Strike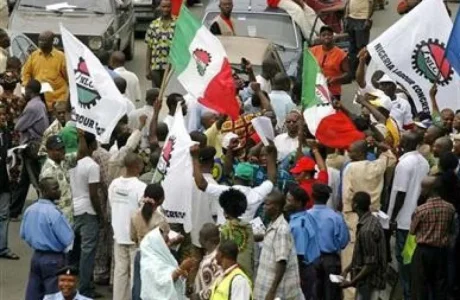 WILL NLC Defy Court Order and continue with the proposed strike tomorrow?
TIME WILL TELL!
Fuel Price Hike: FG, Labour Meeting Rescheduled For Today