✅ NEW - get your business listed and your information shared across social media.
With over 700 deaths recorded so far over the outbreak of Cerebro Spinal Meningitis in Nigeria, the country is helpless because of inadequate vaccines to curb the spread of the Type C strain of the disease currently ravaging, a public official has said.
The Chairman of the National Immunization Finance Task Team, NIFT, Ben Anyene, restated the authorities' helplessness over the health emergency on Thursday while addressing journalists in Abuja.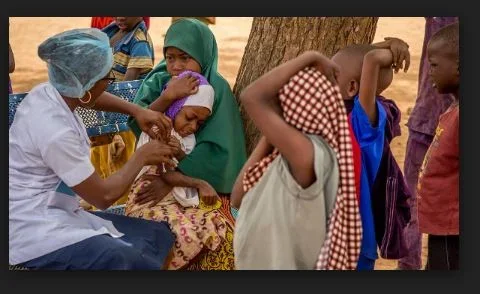 Reiterating that the government does not have enough vaccines, Mr. Anyene said that Nigeria is in dire need of divine intervention to contain the disease which has claimed over 700 lives since its outbreak in November 2016.
Speaking on Thursday, however, Mr. Anyene said Nigeria is facing scarcity of vaccines due to lack of proper planning.
"The constraint with immunization of meningitis is that there is no vaccine and that is the truth of the fact. The C strain of meningitis is not very common, but it does happen. The sign has been there in the country for the past three years but nobody wanted to take note", he stated.
Source: Premium Times