Chairman, House of Representatives Committee on Climate Change, Eziuche Ubani, yesterday dismissed the threat by 37 All Progressives Congress (APC) members to initiate impeachment proceeding against President Goodluck Jonathan.
He said the lawmakers were embarking on a futile mission that would only make them a laughing stock at the end of the day. Eziuche, in a reaction to the threat by 37 former Peoples Democratic Party(PDP) lawmakers, who defected to APC last year, contended that APC could not muster enough members required by the constitution to impeach the President.
The 37 APC members had, last weekend, boasted that they would table a 30-point impeachment motion against the President, even as they declared that they were ready for a, " total war" against him.
Click here to read more
Source: The Sun Newspaper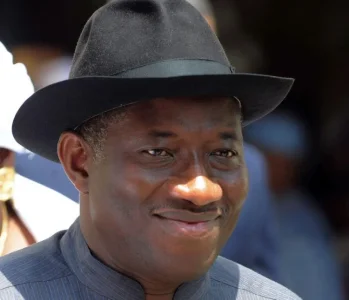 [1929]