Senator Shehu Sani, representing Kaduna Central has once again come against Governor Nasir El-Rufai his plan to regulate public preaching in the state through the proposed religious bill currently in the state House of Assembly.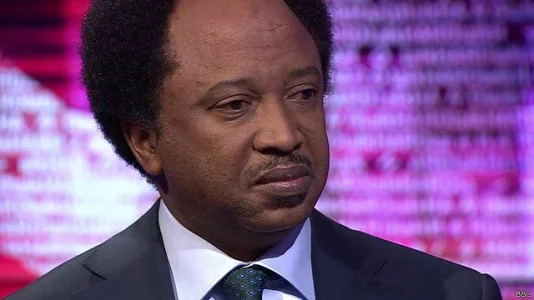 He described the law as draconian, which had no place in a democratic system of government.
He stated this shortly after receiving award of excellence by the Youth wing of Ansarul-deen Association of Nigeria during their 40 years anniversary and fund raising for Youth Development Centre.
Senator Sani explained that it was painful to receive a merit award from the group when majority of Nigerians were suffering.
"It's painful to receive this merit award when majority of Nigerians are still expecting good governance. Nigerians are facing lots of challenges and we the elected leaders cannot continue to give them excuses.
"They did not elect us to lament, they didn't elect us to give them excuses. We were elected to give them good governance. I'm not the kind of person that will see black and say it's white. Whether we are in the same party or not, I will not see wrong and say it's right.
"I did that during the military era and I will continue to tell the truth even now. Nigerians spent hours under the sun to vote for us and so we must not fail them. We must do what the people want and not what we want as leaders because they voted for us.
"This is why we say the proposed religious bill in Kaduna State is absolutely wrong and we will not accept anybody to license any preacher because people have the right to practice their religion as enshrined in the constitution.
"Nobody can violate the constitution because freedom of religion is enshrined in the constitution. We are also calling on the state governor not to over tax the people because they have suffered a lot under the 16 years of PDP," he said.
Source: Daily Post