✅ NEW - car park, swimming pool, 24 hours light/security and more.
Zambian Pastor Conrad Mbewe has described TB Joshua's Predictions as demonic and false.
Well, in the last few years, the prophet has become notorious for prophecies related to politicians or football (what Americans call "soccer"). The internet is awash with news items claiming that "sources" have told them that the prophet has predicted the death of a president or the final score sheet of a pending football match. Hence, in the streets of Africa, TB Joshua has become the latest wonder-boy. Everyone is talking about him", he said.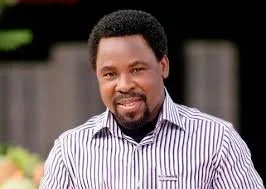 The pastor said, for instance, "sources" said that TB Joshua predicted that the Zambian national football team would lift the prestigious AFCON Cup early last year. In fact, the "sources" also said he predicted Didier Drogba's heart-rending penalty miss—which could have buried the hopes of the entire nation of Zambia. S
"Being a pastor in Africa, I have been asked again and again by people in the streets what I make of all this. Thankfully, my own church members know better. However, I engage in a lot of one-on-one and door-to-door evangelism, and this is one of those questions I get asked very often. It is obvious that TB Joshua and his predictions are on the minds of many Zambians (and Africans)".