Maple Wood with 3 drawers and 2 doors
Abdul'aziz Yari, Governor of Zamfara state allegedly used $3million he stole from London-Paris Club loan refund to Nigerian states to build a hotel in Lagos state.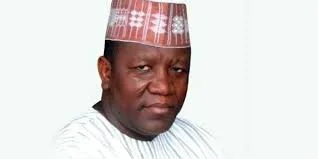 According to SAHARA REPORTERS, officials of the Economic and financial Crimes Commission, EFCC uncovered the hotel, a a 100-room property situated in Lekki area of Lagos.
Also, according to an EFCC Source, Yari withdrew N500m from the N19 billion Paris Club refund from the account of Nigeria Governors Forum from the N522b allocated to the 36 states and deposited the sum into a mortgage bank account. He then transferred the money to a mortgage bank from which he had borrowed N800m to purchase to properties in 2013.
Overall the governor is said to have embezzled the sum of N2.2 billion from the N19billion.