✅ NEW - get your business listed and your information shared across social media.
57-year-old lawyer from Borno state, Zannah Mustapha played a "key role" in the release of the first 21 Chibok girls and the 82 recent freed chibok schoolgirls .
He was a major player on how the Nigerian Federal Government recently secured, through a swap deal, the release of 82 of the abducted school girls kidnapped in Chibok, a community in Borno state by Boko Haram insurgents.
Here are seven things you need to know about Barrister Mustapha as compiled by Nigerian Bulletin:
1. Mr Mustapha's role as a mediator dates back to his founding the Future Prowess Islamic Foundation School in 2007, to provide free Islamic-based education to orphans and the poor.
When the Boko Haram insurgency erupted in 2009, the school offered admission to the children of soldiers and government officials killed by the militants, as well as those of militants killed by the state.
2. Mr. Mustapha has received a number of accolades for his work with Future Prowess School.
3. He was a finalist for the 2016 Robert Burns humanitarian award, given to those who have "saved, improved or enriched the lives of others or society as a whole, through self-sacrifice, selfless service, hands-on charitable or volunteer work, or other acts".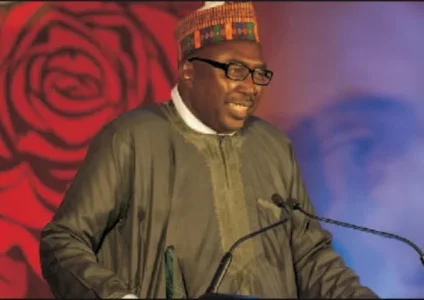 4. He was also given a 2017 Aurora Prize Modern Day Hero award, for those whose "life and actions guarantee the safe existence of others".
5.
Highest point in his life:
Handing over the 82 freed girls to the Nigerian government. "I felt that I have done something that is worth saying to the world that I have done this," he said after the negotitation process.
6. Barrister Zannah Mustapha was born in Borno State and a trained lawyer by profession.
7. He was first Nigerian to earn a global recognition for humanitarian services from far away Scotland where he contested with two other nominees in 2016.
Related: Nigerian Lawyer, Zannah Mustapha Reveals How He Negotiated Chibok Girls' Release