Zimbabwean President Robert Mugabe has refused to resign after meeting generals who have seized control of the country, as sources suggested the veteran leader was "buying time" to negotiate his exit.
After 37 years in charge of Zimbabwe, Robert Mugabe is currently under arrest after a military takeover.
South African envoys and a Zimbabwean church leader are trying to mediate between him and the army. The question now is what happens next, for Mr Mugabe and for Zimbabwe?
Here are five possible options before the Zimbabwe leader:
1. The army wants him out now - resign
2. reinstate Mnangagwa as Vice President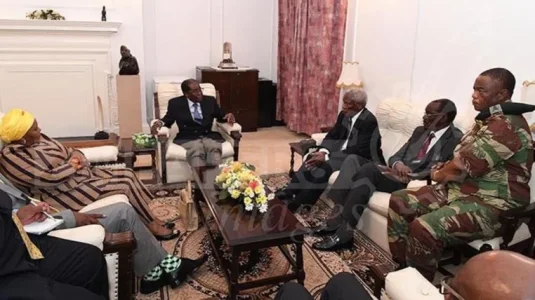 3. Option of going to South Africa
4. Military threaten escalation
5. Transition and coalition government