✅ NEW - get your business listed and your information shared across social media.
Citizens of Southern African nation, Zimbabwe have reportedly been asked to make provision of at least 150 cattle towards the celebration of President Robert Mugabe's coming birthday as he turns 93 on February 21.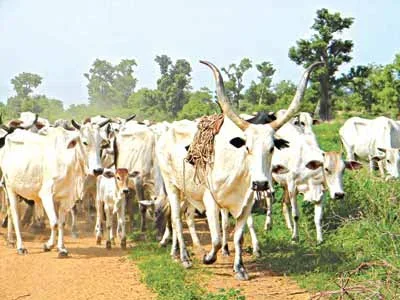 Mugabe has been in power since 1980 when the country gained independence from Britain.
He is also known for extravagant birthday party, which usually would run into millions of dollars.
The state-owned Herald newspaper revealed that this year's birthday bash organisers said they aimed at realizing at least 150 heads of cattle to serve about 100 000 guests at the occasion.
A Zanu-PF lawmaker, identified as Never Khanye, pointed out that the donations were voluntary, but added that large-scale farmers in Matabeleland South, the venue of the birthday party, must donate a cow each to appreciate the president.
He told the newspaper, "We have set a target to raise 150 cattle for the event. We are appealing to well-wishers to do so willingly and not to come again tomorrow and say we were forced.
"All A2 farmers who got offer letters must donate a beast each for this event and those that will fail we will take it that they don't appreciate what the president has done for them."