✅ NEW - get your business listed and your information shared across social media.
Former media aide to ex- President Goodluck Jonathan, Mr. Reuben Abati has called on Femi Fani-Kayode and Reno Omokri to shield their sword over Fecebook CEO, Mark Zuckerberg's visit to Nigeria.
Former Minister of Aviation and Reno Omokri, Special Assisant to Social Media to the Goodluck Jonathan had during the week engaged in war of tongue over Mark Zuckerberg's statement on the recognition of Hausa language where former accused the presidency of plans to Islamise the nation.
Abati on his piece titled: "The Mark Zuckerberg visit", said Zuckerberg's visit provided great publicity for Nigeria's emerging Silicon Valley, and the young entrepreneurs at this time of economic recession.
He said: "But the difference is that Mark Zuckerberg is not a politician, he has voted only once (in 2008) and he doesn't make political statements, except when business interests are at stake.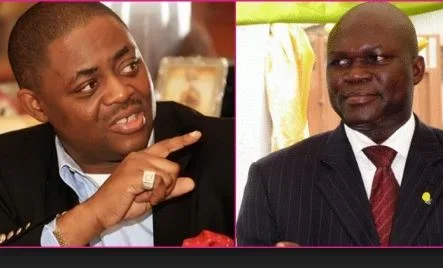 He called the duo of Fani-Kayode and Reno Omokri to shield their sword over Zuckerberg's visit.
His word: "Eyin boys, FFK and Reno, Zuckerberg doesn't really care about the local fights we fight: he wants to create new markets and if promoting Hausa on Facebook will create more customers in that part of Nigeria, so be it. And in case religion is part of that politics, it doesn't concern him either, he was born Jewish, but he is a self-declared atheist.
"If he worships any religion, it is the religion of Facebook. In Nigeria, he has Igbos, Yorubas and other Nigerians working for him".