About 28 states in the country might have gone technically bankrupt in Nigeria was raised by the governor of Oyo State, Senator Abiola Ajimobi at the 7th annual Lateef Femi Okunnu lecture in Obafemi Awolowo University, Ile Ife over the weekend.
Expressing similar sentiments, his Osun State counterpart, Mr. Rauf Aregbesola, also said that the country was sitting on a tinderbox with its army of unemployed youths.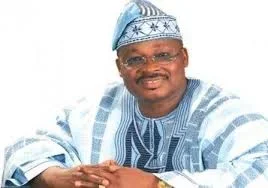 The governors bared their minds though the lecture delivered and titled: "State financing and over-dependence on oil: issues and challenge".
The event was put together by the Muslim Law Students of OAU.
Apart from the much discussed over-dependence on oil revenue, Ajimobi said that penchant for tax evasion by citizens, public and corporate entities, as well as corruption and disrespect for the rule of law were major challenges facing the states.
To get out of the doldrums, he again reminded the country that agriculture value chain was a neglected potential cash cow that must be revisited.
-
Leadership
[2033]