✅ NEW - get your business listed and your information shared across social media.
Following public uproar about the absence of President Muhammadu Buhari for the past weeks, especially at the Federal Executive council meetings, here are six reasons why the president needs due rest.
President Muhammadu Buhari before his return to the country had said that results of the series of medical checkups carried out in the cause of his medical vacation shown that he needed a longer period of rest.
"This necessitated his staying back in London, United Kingdom longer than initially planned", Special Adviser on Media and Publicity, Mr Femi Adesina had said.
Here are the six reasons:
1. Buhari is a septuagenarian. Medically, he is prone persistent old age illnesses like ear, eyes defects, strength among others. Even the Christian's guide states that the creator has destined humans to peacefully live for 75 years. Mr. President is clocking his own time.
2. His doctor back in London had already advised the President to 'take things easy' on his return to the home country, Nigeria. It's only uneasy for a medical doctor to advise an ex-military, passionate politician and current democratic president of Nigeria, Mohammadu Buhari, to resign.
3. On his return after his last demanded 'rest and medical check-up', he declared himself that there will be recurring needs for check-ups in weeks to come as requested by medical practitioners. Mr. President may be due for another.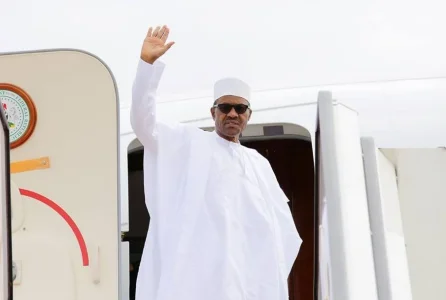 4. He has a competent Vice- President. Even the Mr. President can attest of this. The country missed President only a little while on his last sabbatical break to London because Vice-President Yemi Osinbajo displayed a typical gene of his Boss' efficiency.
5. Under the guise of his unstable health conditions, alleged cabals will feast. It will truncate every good works he has done or intends for the country, brew disloyalties and return Nigerians to the woods they were already preparing celebrations over their exit.
6. He has achieved the some laudable feat. More than any policies ever implemented in his time, Buhari's whistleblowing policy has recovered money of 17 billion naira for the country. His Excellency can now take a deserved rest, one more time or one last time in office