✅ NEW - car park, swimming pool, 24 hours light/security and more.
A former Nigerian minister of FCT and senator from Akwa Ibom State, John Udoedehe, has narrated how the state's immediate past governor, Godswill Akpabio, regularly doled out huge amounts of money as "transport" to politicians, each time they had a political meeting, according to Premium Times.
Udoedehe, said caucus members of the Peoples Democratic Party, PDP, were given at least N3 million each as "transport", every night they met to discuss the party's affairs.
The governor gave him a "special" sum, way more than the already outrageous N3 million others received, he admitted.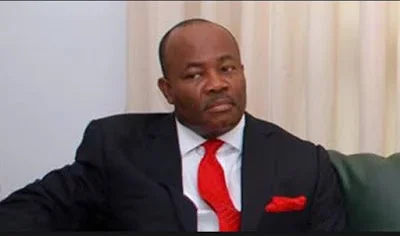 "Godswill Akpabio used to give us at least N3million each as transport money every night we attended caucus meeting in Government House," he said during an interview on Planet FM in Uyo on Saturday, November 7. "My own was special, it was more than N3million."
The former minister said despite the largesse, he still fell out with Mr. Akpabio, who is now the senate minority leader.
He made the claim to buttress his argument that he could not be bought with money.
Mr. Akpabio could not be immediately reached for comments.
Continue reading