Rivers State Governor, Rt. Hon. Chibuike Rotimi Amaechi, has made good his words to personally attend today's rally in Ogoniland despite fears of a breakdown of law and order and advice against doing so.
"We are off to Bori for the rally and His Excellency is going with us," a source close to Governor Amaechi told News Express minutes ago.
The Concerned Ogoni Elders' Forum had yesterday appealed to Amaechi not to attend the rally following the violent disruption of the earlier one planned for last Sunday by suspected ex-militants.
Angered by the disruption of the rally, Amaechi had vowed to lead the rally rescheduled for today and dared the police to shoot him.
More details here
Source: News Express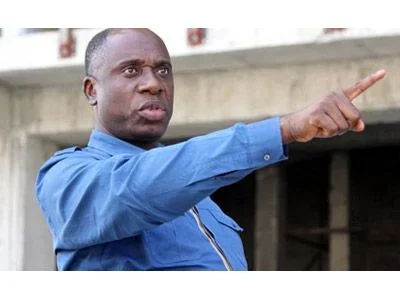 [4965]