President Muhammadu Buhari on Sunday said as far his administration's ongoing anti-corruption fight was concerned, the nation's judiciary remained his major headache and needs urgent attention.
He said the fight against corruption in Nigeria could only be effectively tackled with the strong support of the judiciary.
According to a statement by his Special Adviser on Media and Publicity, Mr. Femi Adesina, the President spoke in Addis Ababa at a town hall meeting he held with Nigerians living in Ethiopia.
He said far-reaching reforms of the judiciary remained a key priority for the present administration.
Buhari said his travails in courts during his failed bid for the nation's Presidency on three occasions, which took him to the Supreme Court three times, were clear indications that the judiciary needed urgent reforms.
The President stated, "On the fight against corruption vis-à-vis the judiciary, Nigerians will be right to say that is my main headache for now.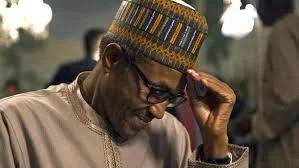 "If you reflect on what I went through for 12 years, when I wanted to be the President, I attempted three times and on the fourth attempt, through God and the use of technology, it was possible for Nigerians to elect an APC candidate as President.
The President, however, assured members of the Nigerian community that with the support of the Chief Justice of Nigeria, Justice Mahmud Mohammed, he would continue to do his best to improve on the nation's judicial administration system.
- PUNCH
[1378]