✅ NEW - car park, swimming pool, 24 hours light/security and more.
An Argentinan model and porn star Sabrina Sabrok, has sued her plastic surgeon, Vicente Garcia Gonzalez over a terrible butt implant that is making her buttocks rot.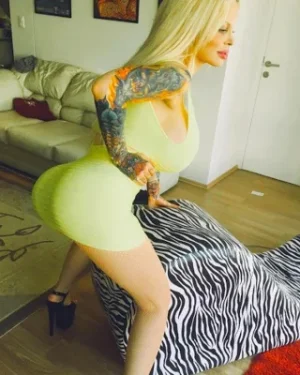 MIRRORS reports Sabrina- a huge star on Mexican TV - was told by medics that the prosthetic implants she recently acquired are decomposing inside her buttocks and could cause gangrene.
"These implants last around seven years when they are supposed to last for 20 years. The surgeon told me they were good quality but according to an MRI scan they are not good quality. I am worried about it and I want the doctor to pay me. The liquid from the prosthesis is leaking and it might be infected. The liquid might leak to my legs and later it could cause gangrene. I cannot walk in high heels, and I cannot do exercise," she said.
Sabrina has undergone over 60 cosmetic surgery.