✅ NEW - get your business listed and your information shared across social media.
The Committee for the Defence of Democracy (CDD) has raised the alarm over an alleged plan by the federal government to arrest former President Goodluck Jonathan over frivolous allegations surrounding the purported 2.1 million dollars arms deal.
The group through its Publicity Secretary, Comrade Akindele Lawson described the latest move by the APC government of President Muhammadu Buhari as the height of the series of blame that the new administration has continued to put on the last administration of Dr. Goodluck Jonathan.
It asked President Muhammadu Buhari to stop blaming his predecessor, Dr. Goodluck Jonathan, for Nigeria's problems, while urging the government to instead focus on delivering dividends of democracy to Nigerians, as promised during the electioneering campaigns.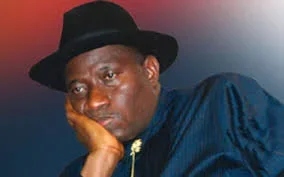 "It is already eight months in the life of the Buhari government and all we have continued to hear is that our problems were caused by the last administration, without anything pointing towards a rescue plan by this government."
On the so called arms probe by the President Buhari's government, the CDD stressed that it was wrong for anybody to claim that ammunition and military hardware were not bought for the Nigerian Armed Forces during President Jonathan administration, as it asserted that the current probe is nothing, other than the probe of the campaign funding of the Peoples Democratic Party, PDP, which is just being sensationalized by the APC government.