Nigeria's Former Vice President Atiku Abubakar is 70 years old today. Atiku was born on November 25, 1946 in Jada, Adamawa State, Nigeria, named after his paternal grandfather, Atiku Abdulkadir.
It was the practice among the Fulani people to name their first sons after their paternal grandfathers.
here are seven achievements of former Vice President, Atiku Abubakar:
1. He presided over the National Council on Privatization
After Atiku was sworn into office as the vice president of Nigeria on 29 May 1999, he took up the responsibility of overseeing the sale of hundreds of loss making and poorly managed public enterprises in the country.
2.
Atiku launched the South Africa Nigeria Bi-national Commission
He, alongside South African deputy president Jacob Zuma in 1991 launched the South Africa Nigeria Binational Commission.
3.
He opposed the constitution amendment for third consecutive term for presidency
In 2006, Atiku was involved in a bitter public battle with Olusegun Obasanjo, over his wish to amend the provisions of the constitution to run for presidency third term consecutively. Which the Nigerian National Assembly eventually voted against any amendments allowing Obasanjo to run for another term.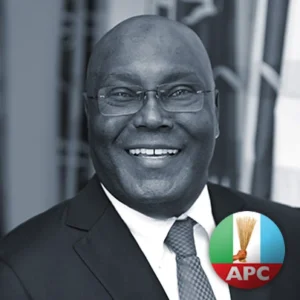 4.
American University Of Nigeria and Education
The American University of Nigeria (AUN) is a private university in north-eastern part of Nigeria. It was founded in 2004 by Atiku Abubakar, the former vice president. The school is the only American style university in Sub-Saharan Africa. In the same vein to foster the education in Nigeria, he introduced the Atiku Abubakar special scholarship offer which is tenable in Nigeria and oversea. The school currently runs scholarship programme for IDP children in the country.
5. He is a philanthropist interested in human capital development
Atiku believes that philanthropy is an investment which has multiplier effect. He sees development as "the effort to increase the productive capacity of a society, improve the people's well being and expand the frontiers of freedom, while protecting the ecosystem for current and future generations. An individual's success is deemed to be of limited social value if it does not lead to the success of others in the family, clan or community.''

6. Custom
While at Custom in Ibadan mid 1975 when he was promoted Superintendent of Customs. Atiku promoted same values and attitudinal change of General Muritala Muhammed and was nick-named "Murtala Muhammed Junior" by my Customs subordinates despite been the second-in-command in Ibadan.
7. The Atiku Abubakar Foundation for the less privilege
The foundation which was founded earlier this year to represent and assist these less privileged persons who are helpless in other to survive through legitimate means.
[2533]