✅ NEW - get your business listed and your information shared across social media.
Former President Goodluck Jonathan is claiming that Boko Haram attacks have significantly reduced because an 'infidel' is no longer President.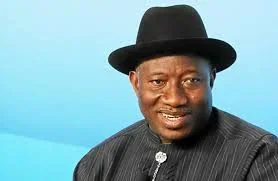 Jonathan's remark is contained in "Against The Run of Play", a book authored by the Chairman of ThisDay Editorial Board, Mr. Olusegun Adeniyi.
He said: "What is happening now with regards to Boko Haram was the same thing that happened to me regarding Niger Delta militants in 2007.
"I did my best and so did the military, though I can understand if there is greater commitment to the fight now than in the past. In my time, Boko Haram said they were fighting an infidel government. That naturally has to change since they cannot also call Buhari an infidel.
"There is a feeling of 'our man is there now' that you cannot discountenance. It was the same feeling with me with the Niger Delta militants at the initial stage in 2007."