✅ NEW - car park, swimming pool, 24 hours light/security and more.
The emir of Kano and the immediate past governor of the Central Bank (CBN), Muhammad Sanusi II, says President Muhammadu Buhari's endorsement of the CBN foreign exchange policy encourages corruption.
Lauding Buhari's removal of "wasteful and corrupt fuel subsidies", Sanusi said the current forex policy endorsed by the president encourages similar rent seeking and corruption which trailed the subsidy regime.
"He (Buhari) has put an end to the [crude] swap regime which is also one side of rent-seeking and corruption . . . he has made the NNPC start producing accounts, so there is greater transparency," Sanusi told Financial Times.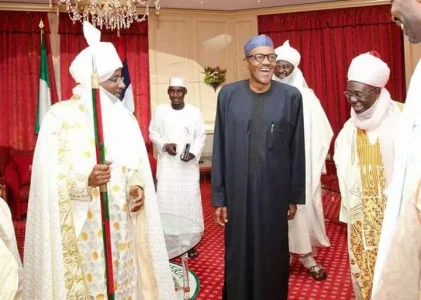 "These measures are good for the economy and display strong political will to change the system. But getting monetary and fiscal policies right will be crucial for broader progress in structural reform."
FT quoted the emir as saying the president's anti-corruption stance was "totally inconsistent" with the foreign exchange regime he supported, adding that it "encourages corruption and rent-seeking similar to the fuel subsidy regime".
- TheCable